Grandstream UCM6100 series IP PBX Appliance
The UCM6100 series IP PBX appliance is designed to bring enterprise-grade voice, video, data, and mobility features to small-to-medium businesses (SMBs) in an easy-to-manage fashion. By incorporating industry-leading features, the UCM6100 series offers quick and easy setup and deployment using the web-browser user interface – which features auto-discovery of Grandstream endpoints and Zero-Configuration provisioning. The UCM6100 series allows businesses to unify multiple communication technologies, such comprehensive voice, video calling, video conferencing, video surveillance, data tools, and facility access management onto one common network that that can be managed and/or accessed remotely. The secure and reliable UCM6100 series delivers enterprise-grade features to SMBs at an unprecedented price point without any licensing fees, costs-per-feature, or recurring fees.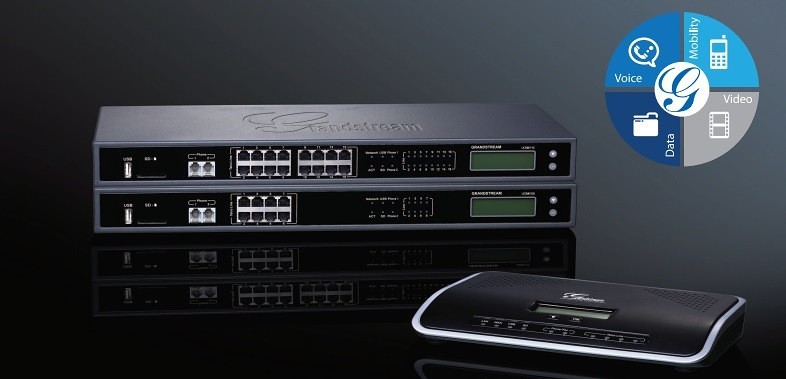 The Grandstream UCM6100 Series is an advanced easy to manage IP PBX appliance for the SMB market . Operating an enhanced version of Asterisk, the UCM6100 includes advanced voice, video, data and mobility features without additional licensing or software fees.