Introducing Grandstream Networks…
After establishing a foundation of providing effective communication solutions and reliable support with great technical expertise Radicall is looking to expand on the offering we provide especially in the Voice over Internet Protocol (VoIP) PBX Systems range.
We have searched the marketplace and compared systems features, benefits and price points and we believe that the Grandstream Networks, now one of our Worldwide Partners, and their set of products are leading edge in the combination of those factors, especially the price points they are available at.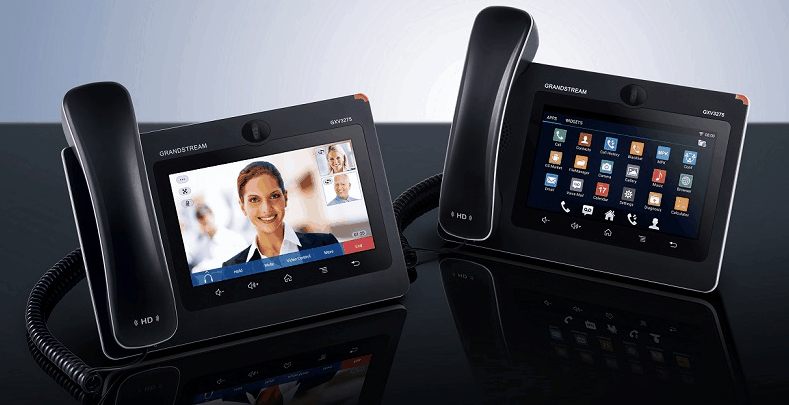 Grandstream Networks, Inc., is the leading manufacturer of IP voice and video communications which includes video based monitoring solutions. Incorporated in 2002, Grandstream is increasing profitably and rapidly since 2003, Grandstream's products and solutions provide exceptional sound and picture quality, rich telephone capabilities, full compliance with industry standards, and broad interoperability with many providers and Third party SIP dependent VoIP products. Grandstream is continually acknowledged within the VoIP sector for their innovation, affordability and superior value of their solutions.
When Cisco quietly dismissed 50 technical engineers and other personnel accountable for their low-cost SPA brand of desktop IP telephones aimed towards the Small to Medium Business (SMB) marketplace that was purported to generate $600 million worth of business for Cisco it left the door open for innovative technology companies to fill the void, Grandstream looks to be positioning themselves to take advantage of this opportunity.
The latest introduction of the UCM6100 series IP PBX brings convenience, affordability, enterprise-grade features, and innovation to the hands of SMBs. The full featured IP PBX appliance is powered by an advanced hardware platform that presents a breakthrough turnkey solution for converged voice, video, data and mobility without any licensing fees or extra costs for each feature. The UCM6100 series offers a quick and uncomplicated setup and management utilising an extremely straightforward web-based graphical user interface.
Grandstream UCM6100 IP PBX Appliance is actually a remarkably powerful IP PBX device that facilitates as much as 500 end users, 30 concurrent calls, 3 conference bridges and 25 conference participants. The UCM6100 Series features a LAN/WAN Gigabit network port with integrated PoE, to a total of 50 SIP trunks with flexible call routing control, 2 FXS ports for fax or analog phones, FXO ports for POTS lines, massive 4GB built in Flash memory and practically limitless peering for multi-site deployment.
Like most businesses around the World, New Zealand business owners are continually seeking improvement in communications that can provide efficiency and productivity to their organisation, whether you have 5 employees or 500. The old adage of getting best value for functionality and ongoing reliability of telecommunication services rings true and Grandstream looks to be providing this as part of their offering.
Smaller businesses have similar communications demands as larger corporations. Typically entry-level IP PBXs for smaller businesses incorporate common calling capabilities like Caller Identification, Placing a Call on Hold, Forward Calls to mobile or other number and voicemail to name a few, generally they require additional license service fees to get more advanced capabilities like auto attendant and IVR. IVR functionality comes standard with any UCM6100 series model and isn't that marketed as add-on component like other competitor products.
For the most part IP PBX providers impose yearly license fees for advanced features like IVR. These extra charges in many cases are the deciding point on whether or not an SMB is able to afford an on-site PBX. The UCM6100 series does not have any licensing or repeating charges – an integral distinguishing element versus other industry alternatives. All equipment, software functions and features are bundled. When Grandstream produces firmware revisions to the UCM6100 series, all those revisions are obtainable at no cost for the lifetime of the device.
On-premise PBX Solutions are ideal for businesses that want complete control of their system and need particular redirecting of phone calls and call queues. On-premise solutions also accommodate easily including new extensions and telephones without having additional costs or involvement from the service provider.
We believe there is a place for this IP PBX in the New Zealand telecommunications market and we look forward to implementing the solution for our new and existing customers, it certainly is a device that should be considered when you are next looking at VoIP Telecommunication solutions. Speeka to us your Telecommunications Specialists.